We want to establish new business relationships with serious clients who are seasoned real estate investors aggressively acquiring profitable commercial properties nationwide [especially Triple Net (NNN) properties: https://en.wikipedia.org/wiki/NNN_Lease], starting at $10M and up.


We offer comprehensive alternative solutions for commercial financing needs that are unavailable from banks or through traditional commercial channels. Our team has the experience and access to funding sources necessary to successfully analyze and fund your project. We are now able to offer sensational alternative acquisition strategies that do not require any of the typical "Red Tape" from a bank or conventional lenders.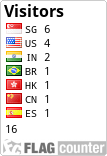 With our alternative financing options, a seasoned investor that would normally need to come up with a hefty down payment, as well as satisfy all other credit and collateral requirements (good credentials, liquidity, net worth, etc.) in order to qualify for a loan, will now have access to an extremely lucrative property acquisition strategy.

This opportunity is designed for those borrowers who are open-minded regarding new creative funding solutions for today's economy and who also have the liquidity necessary to take down properties with a fraction of the traditional initial payment they would have needed if they were dealing with a bank.

The property doesn't necessarily have to be NNN.
We can work with any of the following types of properties: NNN (Triple Net), NN (Double Net), and STNL (Single Tenant Net Lease) properties. We can fund your acquisition transactions as long as the minimum purchase price is $10M USD, you have a minimum down payment of $2M readily available, and the property is located within the USA.

Below is a list of the types of properties we can work with:

*Multi-family
*Retail
*Industrial
*Office
*Hotel & Motel
*Special Purpose
*Residential Income
*Sports & Entertainment
*Senior Housing
*Healthcare
*Undeveloped Land


Noteworthy of mentioning:

When you transact business with us, you will not have to worry about a ridiculous "Daisy Chain" of brokers before you get to talk to the actual check writer. We are direct to the actual funder. After we pre-screen your project and the strength of your management team, and your proposal is accepted, you will be dealing directly with the funding source. If you were referred to us by a broker or consultant, any and all agreements and/or arrangements pertaining to commissions for these entities must remain between you and your broker or consultant. It is imperative that we establish and maintain direct contact with principal parties only.

I am currently working with a client who wants to purchase a Best Buy store in Los Angeles. With my assistance and financing connections, instead of having to qualify for a bank loan, and in addition, tender a minimum down payment of 20% (which in this case amounts to $6.4M), my client will only need a $2M down payment in order to close on this acquisition.

You will own your property acquisition Free and Clear in around 90 days!
Our lending source implements an Insurance Policy from Lloyds of London to fully protect your $2M down payment, and the full amount of your down payment will be refunded to you on the first draw!
Before you assume that this is impossible, let me give you something to think about. This is nothing new. This acquisition structure has been utilized for many, many years by wealthy and discerning investors who understand the power of leverage. After you complete the intake documents, you will be introduced to the funding source who will explain how this transaction works.

There are no up-front fees of any kind and we do not require as much documentation as a bank or conventional lender. You only need to agree to our legal disclaimers that are required before an introduction can be made. These initial disclaimers are necessary because we must devote our time to qualified clients who are serious, and who will not have any problems meeting our lender's requirements, including experience with property acquisitions and the liquidity necessary to transact business.

After you fully execute our initial documentation, you will be introduced to my direct funding source via a conference call. Your questions will be answered during this conference call. After this initial introduction, if you are in complete agreement with all terms and conditions, you must agree to attend a meeting with the principals of our funding source, located in California.


A Potential Client must meet the following criteria:

*At least 5 years of experience with Commercial Properties
*Must currently own at least one NNN or other Commercial Property
*Must have a minimum of $2M in liquid funds readily available for acquisitions
*Must be willing to meet with my funding source in person.

Please fill out the form below to get started.
Remember that you will need to review and agree to our disclaimer documentation that will be sent to you after you submit your request.


Important Note:
Only Direct Borrowers/Investors are permitted to apply.
Brokers are welcome but may not submit documentation on behalf of their clients.
Brokers must contact me at: jackson@myjacksongroup.com before introducing their clients to this property acquisition strategy.